Description
Highschool student in senior year, I've always loved to take care of children and travel. My dream is to help others while learning, I therefore want to engage in a humanitarian mission in Kenya before starting my pediatrician studies in September of 2016. I would like to join during Easter break, one of Globalong's programs which focuses on Nairobi's orphanages.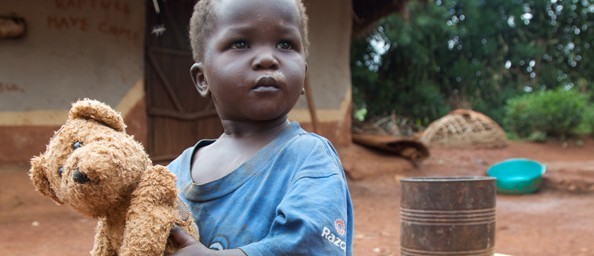 Orphanages are precious, they provide a roof, clothing, meals, health treatment and education to a large number of orphans and children of poor families. My role during this mission will be to help with the organization of those associations and take care of the young Kenyans by helping them get ready for school, teaching them English, helping them with their homework and organizing fun and creative activities.
Please help me give a huge smile on each of the orphans' faces by becoming a contributor.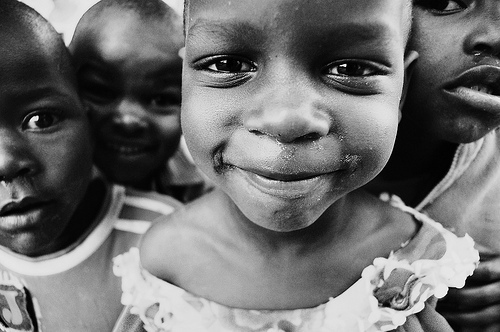 Describe your project goal
I created the project "Send Juliette to Kenya" on Babeldoor in order to finance my humanitarian mission. The total cost of my project comes out to 1850€. So you can understand what you are truly helping me with, I created this diagram which illustrates all the main costs :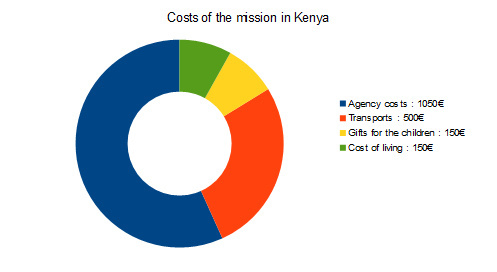 As I only am a student, my personal budget is quite limited, this is therefore where you can help me! I am hoping to finance 81% of my trip through Babeldoor. Here is a diagram that illustrates my financing plan :
Each donation counts, so please don't hesitate to participate in this project. A huge thank you for those who will contribute.