Description
Habiba and Leyane, two sisters from the Balata refugee camp in Palestine have been badly burnt in a gas explosion. Help us raise the necessary funds to provide Habiba and Leyane surgery and treatment in a French hospital based in Paris.
First step : Raise 20 000€ to make the elder sister, Habiba, admitted to the hospital
Who are we ?
This project is led by two French non-profit organizations called "Mémoire de Notre Terre" et "Un nouveau visage".
"Mémoire de notre terre" was created in 2009 and aims at building bridges between the Palestinian and European populations through several cultural and solidarity projects. Mémoire de Notre Terre will be in charge of the logistic and administrative follow up of this project.
"Un nouveau visage" is made of individuals, educators specialized in youth and sport issues. The organization is based in Joinville-Le-Pont, close to Paris. Un nouveau visage will take care of the family once arrived in Paris and ensure the treatment follow up with the hospital.
Since 2009, the two organizations have been working closely with the Balata Youth Center (Markaz Shabab Balata). The center provides a set of social, cultural and sport activities to the youth of Balata where more than 70% of the population is under the age of 18. Many projects have been led in close collaboration between the Balata Youth Center, Mémoire de notre Terre and Un nouveau visage. Several youth delegations from France have visited the camp and took part to cultural and sport activities. In 2010, 15 children form Balata visited France and Switzerland. A specific musical exchange project has also been developped involving French and Palestinian artists coming from both the traditional and Rap musical background.
Habiba and Leyane's family is deeply invloved in the life of the Balata Youth Center. Their uncle is the administrative referee for the Center activites. We were alerted by the family and the Balata population in the context of our bilateral collaboration.
Projet origins ?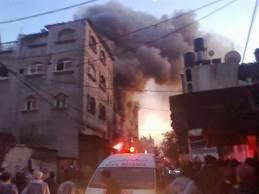 The accident : On September 2013,20th a terrible gas explosion happened in the Balata refugee camp located in the West Bank, Palestine. The leaky facilities in the camp are directly responsible for the accident.
Adyane, the eldest sister, 10 years old, immediately rescued her two little sisters Habiba and Leyane. She managed to keep them away from the flame. Badly burnt, Adyane passed away a few hours after the accident. This was a new tragedy for her mother, Amira, who already lost her two brothers Ahmed and Ibrahim during the second intifada.
Habiba and Leyane today ?
Habiba and Leyane are still suffering from the serious burns that cover their bodies. They remain extremely shocked and physically disfigured. If they don't receive treatment quickly, the scope of the scars and the limbs functional limitation will get worse.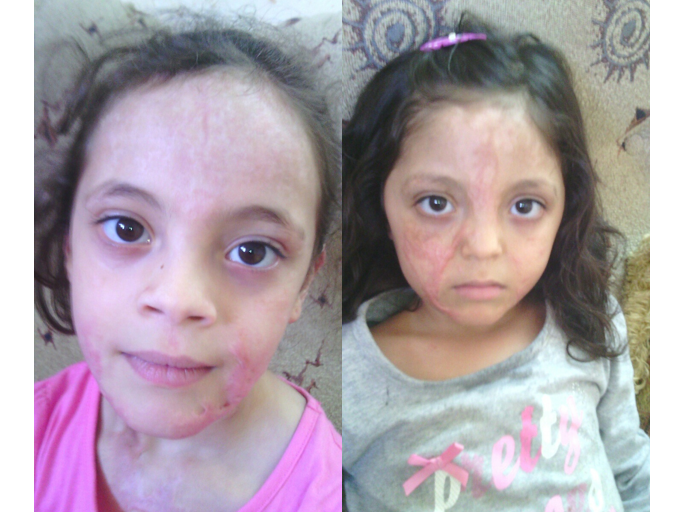 Describe your project goal
The medical treatment : The French hospital Armand Trousseau located in Paris has a dedicated unit for intensive care, surgery, and burnt children. The medical team has already reviewed Habiba and Leyane medical records. The team provided a full surgery and treatment plan for the two sisters. The treatment should substantially reduce the physical scars and therefore the psychological impact for the girls. The treatment plan is made of:
7 days of full hospitalization for Habiba for a total of 15000€
14 days of full hospitalization for Leyane for a total of 27000 €
3000 € of crowdfunding administrative fees (approximately 8% of the total amount)
For a global total of 45000 € in order to achieve this ambitious project. The fundraising campaign will be divided as mentioned below:
Step 1 : To raise 20 000 € in order to make Habiba admitted to the hospital and undertake the first admission steps for Leyane in Paris
Step 2: To raise the remaining amount of 25000 € in order to make Leyane admitted to the hospital