A new way to build and fund your greatest projects
Discover the first collaborative platform combining crowdsourcing and crowdfunding tools.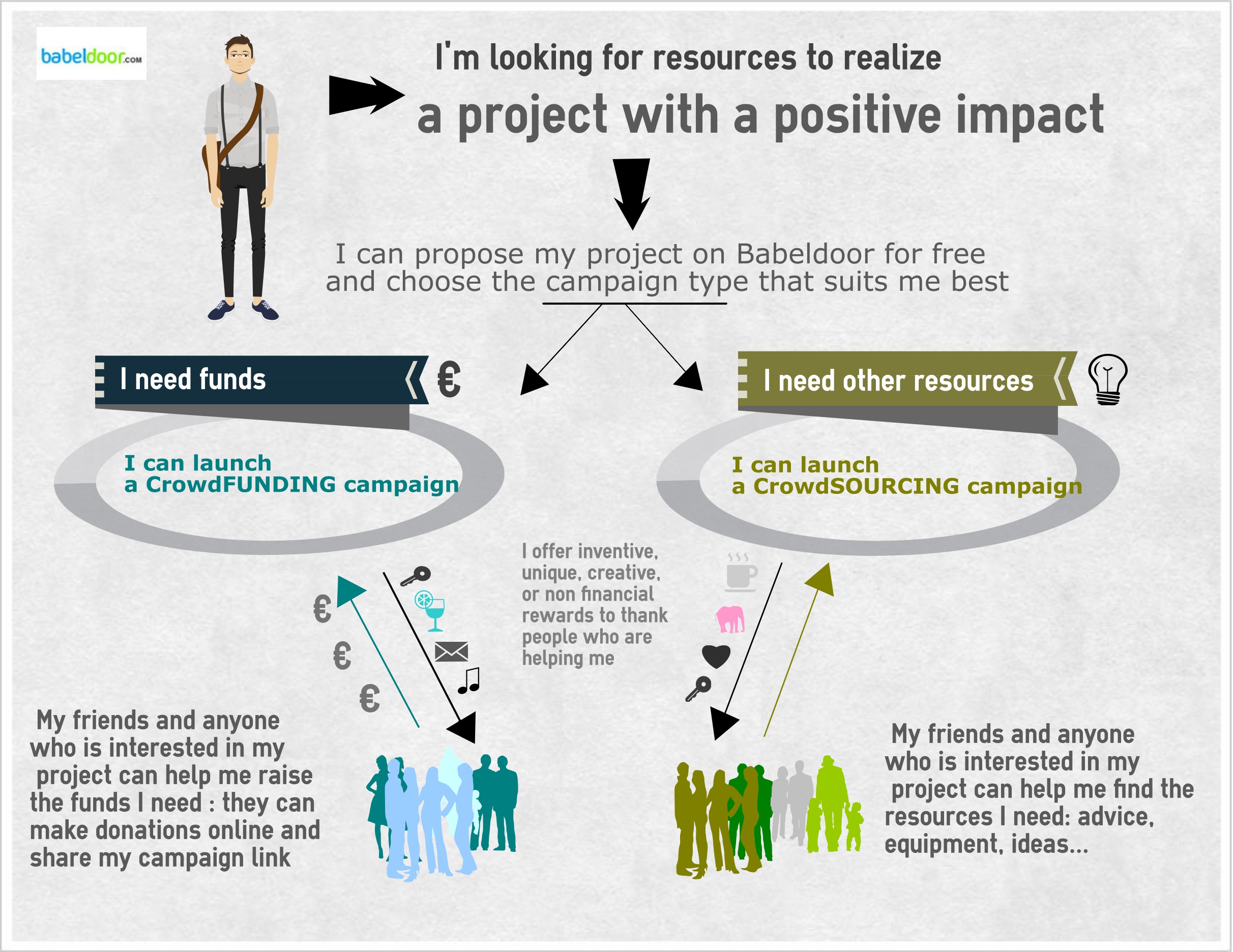 What is Crowdfunding?
Crowdfunding is a new way to fund projects using digital tools and web communities. People can choose their favorite projects, and help fund them by small donations online. If the fundraising campaign is successful, they will be part of the project team, receiving regular news to follow the creation of the project and will receive some chosen unique and non financial rewards.
What is Crowdsourcing?
It's a way to search and gather relevant informations and resources needed to develop a project: advice, supplies and equipment.. On Babeldoor, we use the same tools that make crowdfunding successful by encouraging project leaders to provide participants with non financial rewards. You can from now launch participative campaigns to raise funds but also material or human help to develop your best ideas.
Babeldoor what is it for?
Babeldoor has been built to discover, and help the implementation of exciting and useful projects. Organizations, volunteers, and engaged people, searching for funds or help, can propose a project and anyone who's interested in a project can take part in it's success.
Crowdfunding or crowdsourcing?
Choose a project you like and participate, either by funding or helping, in making it a success. If the crowdsourcing or crowdfunding campaign is successful, you can receive attractive rewards, offered by the project owners.
For who?
For non-profit organizations, associations, volunteers, social entrepreneurs
, people wishing to develop a creative innovative, social utility or non profit project. Are you carrying a project with the potential for high social impact? Choose the type of campaign that matches the resources you lack.
For foundations, companies interested in philanthropy, and anyone wanting to support great initiatives, share skills or resources. You want to contribute to the development of important social projects? Choose a campaign you like, participate and receive unique and non financial rewards.
Who are we?
Babeldoor was the first crowdfunding website dedicated to project builders, launched in France in 2010. Four years later, our team is still focused on the principle on which we were founded: social innovation. Which is why we decided to launch a new service, based on our experience of crowdfunding, to enlarge the possibilities of gathering useful resources to build useful projects "with the crowd".
Our innovation?
Babeldoor became the first collaborative "crowd-resourcing" website. Users can raise resources of all kinds through two types of campaigns: Co-financing campaigns (Crowdfunding - donations) - Cooperative campaigns (Crowdsourcing)
How much does it cost?
Publishing a project, or supporting one, are both free. We take a commission on successful crowdfunding campaigns : 5% charge for Babeldoor and 3% additional transaction fees - 8% totally deducted from the total amount raised. Publishing a crowdsourcing campaign is totally free.
Sign-up to the newsletter
Babeldoor c'est une plateforme participative alliant crowdfunding et crowsourcing pour bâtir et financer, ensemble, des projets engagés, culturels, solidaires, et citoyens.

Babeldoor est partenaire de
LemonWay
, établissement de paiement agréé par l'ACPR en France le 24/12/2012 sous le numéro 16568J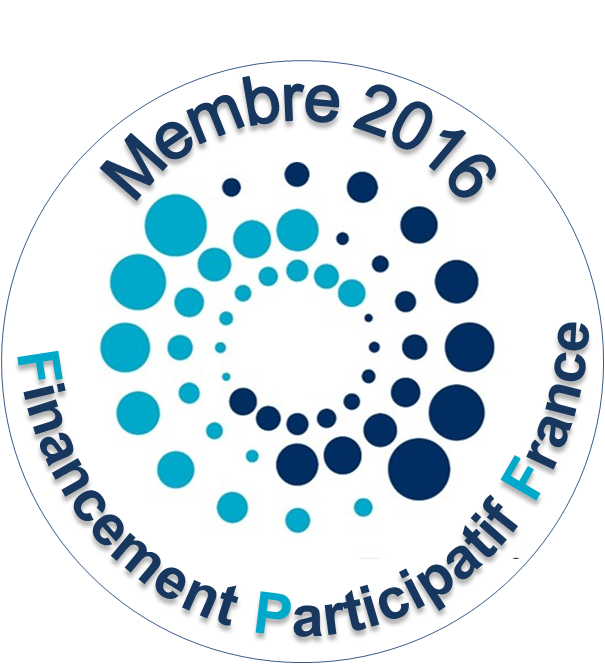 Société Babeldoor SAS au capital de 22400€
4 rue du canal -77140 Saint Pierre les Nemours - France
518 830 120 R.C.S. MELUN